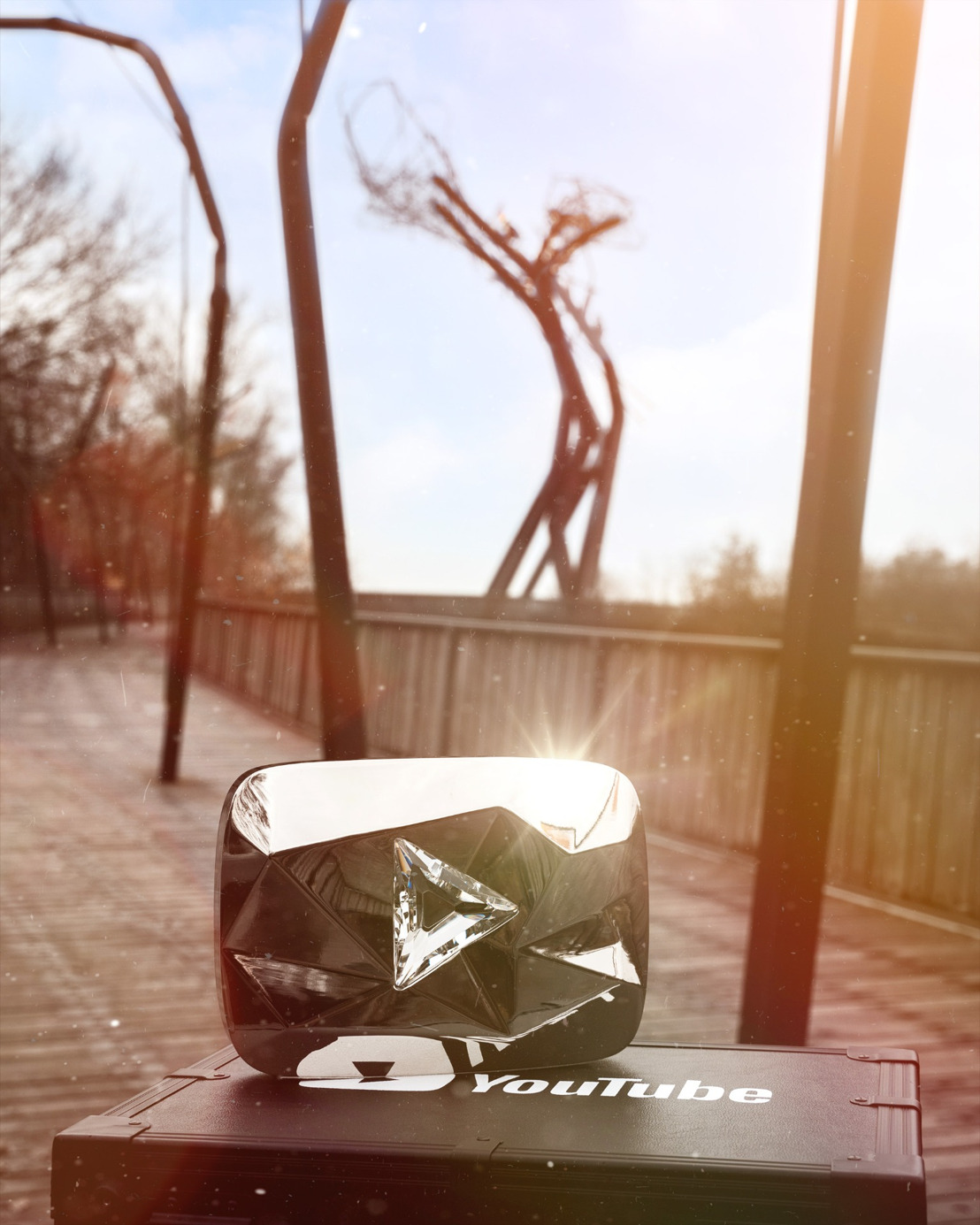 Tomorrowland reaches the milestone of 10 million subscribers on Youtube
Tuesday, 14 December 2021 - Today the Belgian music festival Tomorrowland reached the magic number of 10 million subscribers for its YouTube channel and therefore is awarded with a diamond YouTube Play Button. Tomorrowland reaches music fans from all over the world and has nearly 2 billion views of their aftermovies and DJ sets.
Tomorrowland is one of the biggest music festivals in the world. It grew from an attendance of 9,000 people in 2005 to 400,000 people in 2019 and usually sells out in just a few minutes. It's not only famous for its yearly lineup of top DJs but also because of the magical dream-world atmosphere bringing over 200 nationalities together and it's 'One World' message, symbolizing dignity, respect, diversity and solidarity.
To celebrate the 10 million subscribers, Tomorrowland has released a celebration video featuring the world's most famous DJs and producers like Dimitri Vegas and Like Mike, Armin Van Buuren, Lost Frequencies and David Guetta with the underlying message 'thank you all 10 million times for subscribing to the Tomorrowland YouTube channel!'.
Michiel Beers, co-founder of Tomorrowland, toasts to this milestone:
"We have made an aftermovie of the festival every year since our first edition in 2005, unfortunately they were not watched very much in the first few years. But together with the worldwide growth of YouTube, the festival has also become a worldwide phenomenon in 2011 and certainly in 2012. People from all over the world watched our aftermovies and sets from Tomorrowland.
One of the most unique things about Tomorrowland remains the whole world coming together in one magic place once a year and our content on YouTube certainly contributes to that. It is fantastic that we can continue to share our creativity & passion that we put in Tomorrowland with the People of Tomorrow via YouTube every year."
From zero to nearly 2 billion views in 10 years
​The YouTube journey of Tomorrowland has been spectacularly successful. In 2011 the festival made its debut on the platform with a bang by releasing all their aftermovies up until that point, which were an instant hit. One year later, in 2012, their aftermovie became trending globally and now almost 10 years later it has 171 million views.
Next to their aftermovies the DJ sets are what Tomorrowland became known for. The fact that Tomorrowland sets can be a great promotional tool is shown by Alan Walker's who's DJ set of 2018 reached 36 million views. And when we say global we truly mean global; in the top 10 viewership countries there are countries from all over the world like Germany, Brazil, Mexico, India and Poland. Today Tomorrowland's channel hosts over 3,000 videos and 38 playlists and has nearly 2 billion views.
Ali Rivera, Head of Live Music at YouTube said: "The 10 million subscribers milestone for Tomorrowland is truly an incredible achievement. The festival continues to create engaging and innovative content and constantly evolves to build deeper artist to fan connections. What's more, they showcase the smart and effective approach of using the YouTube platform to reach millions of music fans around the world."
Enjoying the music festival both online and offline
​Tomorrowland has always partnered with YouTube to push the limits of technology: be it with 360° live streams or during the pandemic when the festival connected with their global audience through living room dance parties with "United through Music" or their digital festival "Tomorrowland Around The World". For the super-fans the YouTube channel has behind the scenes content or even a 24 hours radio with the best of Tomorrowland music. Their "One World Radio" has been live non-stop since October 2020 and has attracted over 12 million listeners since.
With Tomorrowland always sold out in seconds the festival is for many music lovers around the world either a bucket list experience or a once in a lifetime experience. But as opposed to the limitations of a festival ground, their potential YouTube audience is nearly limitless. Thanks to this reach, their digital savviness and their production quality they were able to bring that magical festival vibe to the digital screen and create a global music movement of people that either have been or will go to Tomorrowland.
Debby Wilmsen Press Coordinator & Spokeswoman, Tomorrowland
Jordy Van Overmeire PR Coordinator, Tomorrowland