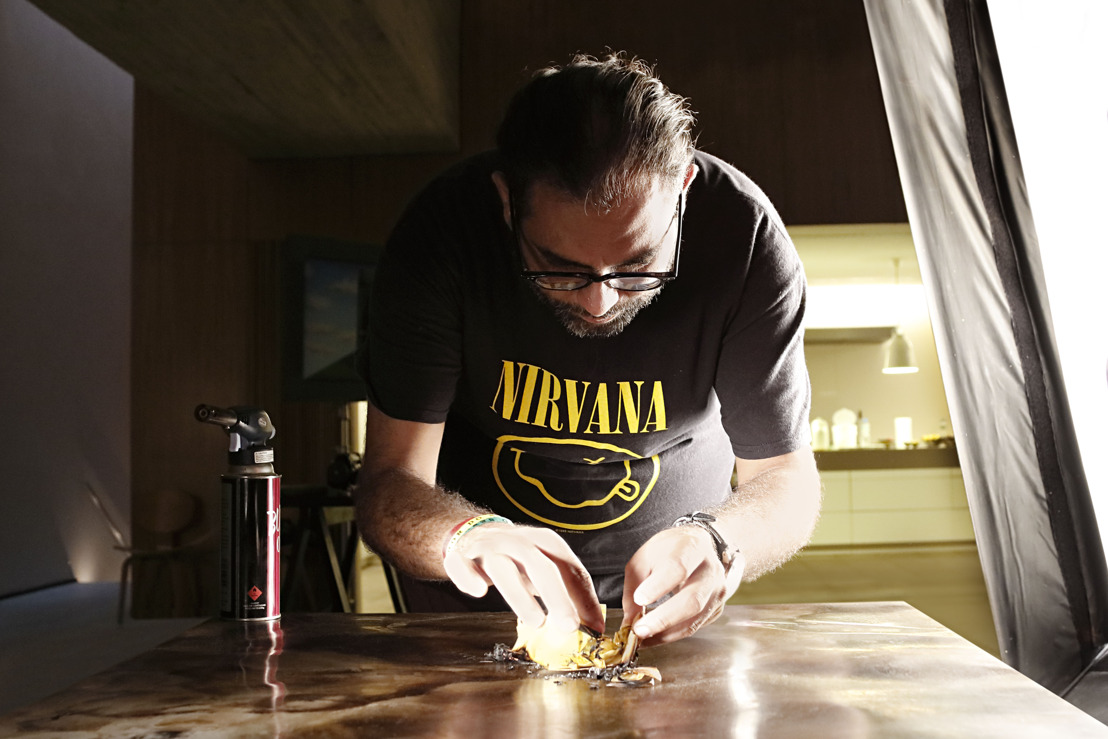 Asia's most awarded chef Gaggan Anand will be cooking at Tomorrowland next month
Flavors from all corners of the world and a selection of exquisite food experiences
Wednesday, 15 June 2022 - Only 30 more days to go before love reflects again and Tomorrowland is making its grand return to the unique and beautiful scenery of De Schorre in Belgium! Indian-born celebrity chef Gaggan Anand – the most awarded chef in Asia whose Bangkok restaurant ranked number 1 among Asia's 50 Best Restaurants a record four times – will be joining the iconic music festival to host his very own Chef's Table with a magnificent view of the legendary Tomorrowland Mainstage. Moreover, festivalgoers will be treated to a surprising taste discovery with a wide range of the finest flavors and a selection of exquisite food experiences at the festival grounds.
Tomorrowland's 16th edition will revolve around this year's theme 'The Reflection of Love' and will once again deliver a top-notch food and dining experience to visitors from around the world during 3 weekends of magic. The world-renowned culinary game changer Gaggan Anand, who rose to fame for his irreverent, highly creative menus and explorative gastronomy in the highest echelon of fine dining, will be hosting a personal and exquisite gastronomical journey at his Chef's Table, as well as curating a unique menu for the Tomorrowland Restaurant. One of Europe's most promising chefs Thijs Meliefste, who already joined forces with Tomorrowland in 2019, received his first Michelin star last year and will be hosting the final day of the Chef's Table at the end of July.
In addition, several other of Belgium's finest, including Bart De Pooter, Roger van Damme, Luc De Laet, Glen Ramaekers, Thomas Van der Flaas, Toon De Bock and Xavier Van Hecke will be creating culinary magic, while the famed mixologist Paul Morel will be making spectacular cocktails and mixers.
A surprising Tomorrowland Burger
​This year's Tomorrowland Burger will be 100% vegetarian, while the festival also wants to surprise visitors with other new flavors like plant-based experiences by two Michelin-star chef Bart De Pooter, Peruvian dishes, worldly spiced ribs, Japanese sushi, Indian soul food, Asian baos and dumplings, seafood lobster and smashed burgers.
Authentic flavors from all corners of the world
​Festivalgoers will be able to enjoy a special menu curated by Gaggan Anand with a splendid view of the iconic Mainstage at the Tomorrowland Restaurant, while Brasa will serve the finest grilled meat, fish and vegetarian dishes on the terrace close to the Leaf stage, surrounded by water, open fires and great beats.
The Tomorrowland Chef Xavier Van Hecke will bring together typical and authentic flavors from all corners of the world in sharing bites, dips, cocktails, and shots at Mesa, where you'll share a table with other festivalgoers. Mesa takes guests on a culinary journey around the globe – the perfect place to come with friends and enjoy magical moments together!
Tomorrowland will also feature the brand-new Mesa Garden, the go-to place to relax with food, drinks, and summer vibes at its best. People will be able to experience new and delicious combinations at different stands, including barbecue with ginger & juices, lobster with special beers and bites by Mesa with cocktails on demand by Paul Morel. The German family Wussler – known from their restaurant Ponyhof and culinary platform ChefsTalk – will be curating a vegan offer in combination with premium mixers & softs. Visitors can also opt for a special wine tasting with a personal sommelier experience.
The Solo Vida Bar will amaze visitors with Tomorrowland's own sparkling wine, a blend of magic co-created by the festival and the Spanish winery Vallformosa. Solo Vida is made with the finest quality grapes and cared for with love, making it perfect for celebrating life and sharing moments of happiness and joy.
More info: tomorrowland.com
​Tomorrowland Belgium 2022 will take place on July 15-17, July 22-24 and July 29-31.
Debby Wilmsen Press Coordinator & Spokeswoman, Tomorrowland
Jordy Van Overmeire PR Coordinator, Tomorrowland