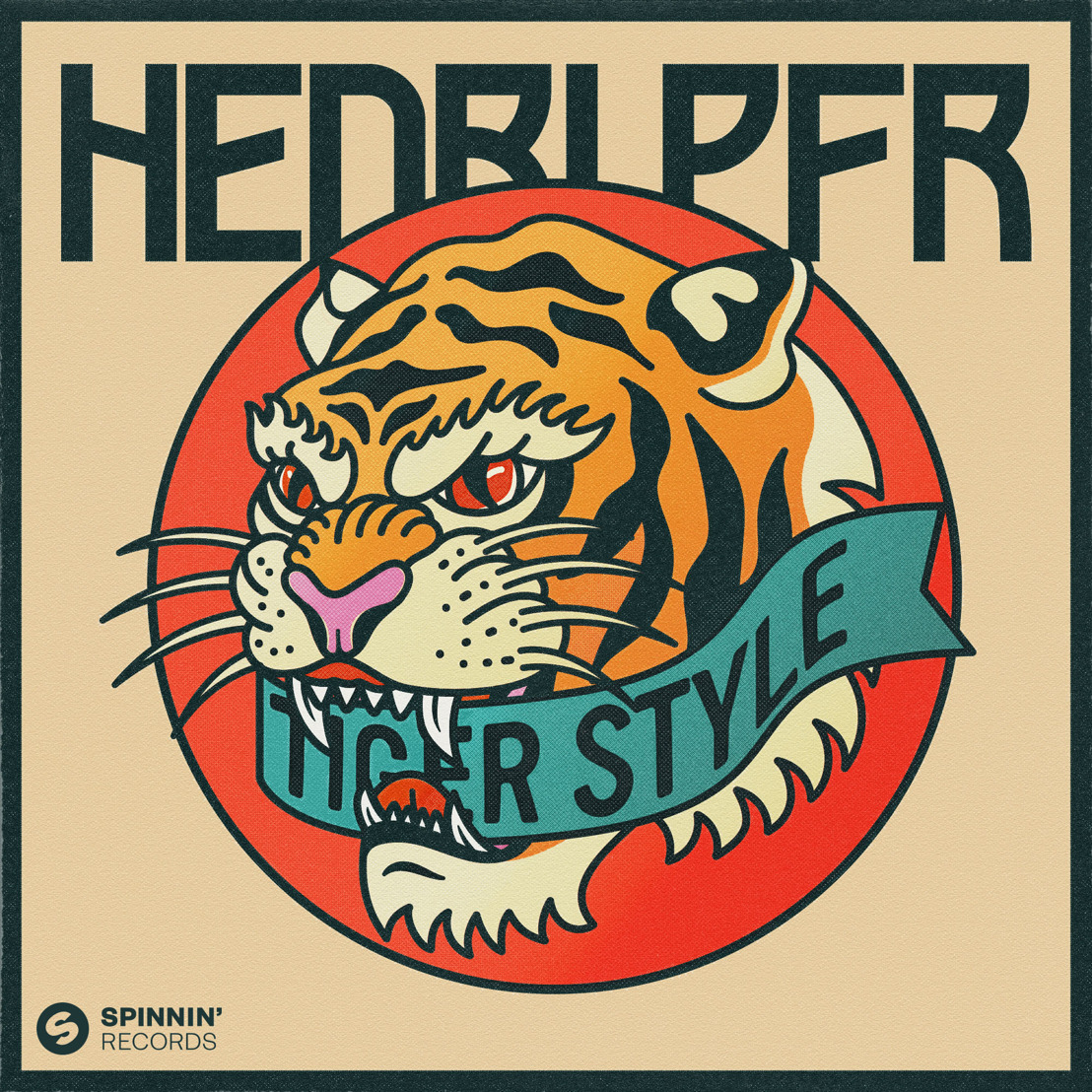 Henri PFR is breaking the silence with his new single 'Tiger Style'
The beginning of a fresh start and collaboration with Tomorrowland
Friday, 12 May 2023 – Henri PFR is releasing his brand-new single 'Tiger Style' today! The young DJ & producer from Brussels has quickly become one of the hottest sensations in the Belgian dance scene, making a name for himself in recent years with several radio hits and the golden hit single 'Until The End'. His new single 'Tiger Style' is the first result of his search for a defining sound and the beginning of a fresh start and collaboration with Tomorrowland.
'Tiger Style' is out now via all platforms.
Henri PFR started studying music theory from the age of 6 and took classical piano lessons for the next nine years. In 2017, he won 3 awards at the D6bels Music Awards, winning 'Hit Of The Year' for 'Until The End', as well as the awards for Dance/Electro and Solo Man. The year after he again won 'Hit Of The Year' for his single 'In The Mood'. With more than 300 million streams on Spotify, 180.000 followers on Instagram and 65.000 on TikTok, Henri PFR has fans across the world.
And yet it has remained quiet lately around Henri Peiffer, as the DJ & producer's real name goes. An artistic search for the right songs and a signature sound went through ups and downs. Working under the radar brought him piece and new creative ideas. 'Tiger Style' is a danceable song with infectious beats and an energetic drop, combined with catchy vocals and guitar riffs, clearly made for the dancefloor.
Henri PFR about his new single: "'Tiger Style' is a song that's very close to my heart because the lyrics are very personal. I've had more ups and downs than I'd like in the past two years and sometimes there was a little dark voice in my head that held me back from enjoying things to the fullest. 'Tiger Style' is about the moment when you decide to take control of your destiny and live life to the fullest. To create and get things done, rather than hoping and watching what happens. For the sound I looked for a more modern touch of the hits I loved a few years ago, with a slightly melancholic touch. I'm very happy with the result and I think people can enjoy it at festivals as well as when working out or listening to it in the car."
A second single will follow after the summer and in between he will also release a club track. With a lot of music in store and the support of One World Artists, Tomorrowland's management & booking agency, Henri PFR is ready to spread his wings again. Henri PFR is known for his energetic performances and happy vibes, most recently at the Tomorrowland Winter Mainstage in Alpe d'Huez. In July, Henri will once again enter the iconic Mainstage of Tomorrowland for a legendary performance.
About Henri PFR
​Belgian native Henri PFR has been grabbing the attention of tastemakers and fans worldwide for over a handful of years. His steady rise to global recognition with his music remains on course, but much like any creative talent, it continues to take new turns and different directions as he matures.
A classically trained composer, producer, DJ, and pianist, Henri PFR is the real deal when imbuing creative talent. Still only 27 years old, the dance-pop golden boy from Belgium has maintained a prolific output of music and other projects throughout his career since his arrival on the scene back in 2013 with his wildly popular La Belle Musique Mixtape: Summer Memories.
In his short career, Henri has featured at major festivals, including Disneyland's Electroland Festival, Ultra Music Festival, Lollapalooza, Tomorrowland, Parookaville, and even as the closing act for the Formula 1 Grand Prix in Spa-Francorchamps. In addition, he has collaborated with established artists like Robin Schultz, Gabry Ponte, KSHMR, andBlasterjaxx. Whilst releasing music on imprints that include Spinnin' Records, Armada Music, Sony Music, Ultra Music, Soave, and Warner Music. In addition, he has been the face of brands like NALU, Duvel, TicTac, Volvo, and JBL and has also used his platform for social causes, such as being a goodwill ambassador for UNICEF.
In 2020 Henri was invited by The Voice to be a coach on Season 9 of the popular TV show. During the National Fireworks for the Belgian National Day, he also performed the closing act in front of a crowd of 80,000 people and the Royal Family.
Although still in his infancy as an artist, Henri's expansive and international reach is already impressive as his fan base continues to grow, with more than 215k Facebook followers, 180k Instagram followers, 64k TikTok followers and over 300 million combined streams with his music across all platforms. With a dedicated fanbase behind his music output and DJ performances, becoming an exclusive artist at One World Artists, the agency & management company of Tomorrowland, and a batch of new releases, Henri's momentum continues to move forward at an exciting pace.
https://www.facebook.com/HenriPfr
​https://twitter.com/henripfr
​https://www.instagram.com/henripfr/
​https://soundcloud.com/henri-pfr
Jordy Van Overmeire PR Coordinator, Tomorrowland