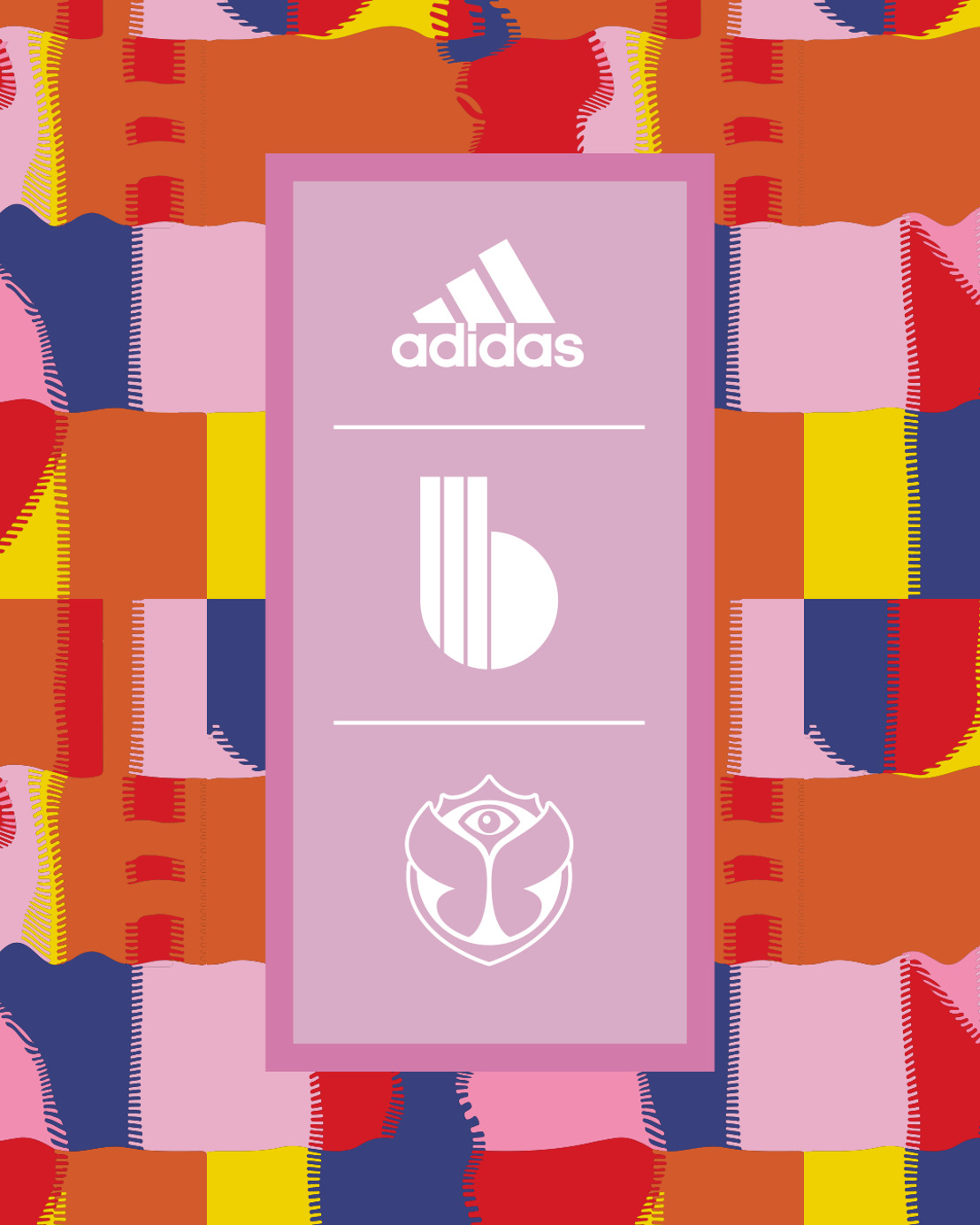 adidas, the RBFA and Tomorrowland unite to launch football inspired festival LOVE collection
Thursday, 30 June 2022 - As Belgium, and the rest of the world, is getting ready for the three magnificent weekends of Tomorrowland, adidas, the Royal Belgian Football Association (RBFA) and Tomorrowland proudly present a LOVE capsule collection designed to capture the hearts and minds of football and festival fans around the world. The collection consists of some of adidas' most iconic pieces, with a bold graphic print and playful LOVE sign-off as common themes. The graphic print is inspired and powered by Tomorrowland's famous fireworks, an explosion of color; and represents mutual values on diversity, equality, and inclusivity. LOVE, with the Tomorrowland logo as letter O, is a subtle prompt to remind all to celebrate life and each other more.
Both the Belgian Red Devils and Tomorrowland have grasped the hearts of fans all over the world. Whilst active in very different worlds, the similarities are remarkable. All eyes are on the players and DJs, events like the FIFA World Cup and Tomorrowland are the ultimate main stage in their field and both mesmerize excited audiences with world-class performances.
"With this capsule collection, we proudly bring the best of Belgium, the best of football and the best of music and entertainment together, to celebrate who they are and what they stand for.", Nick Craggs, General Manager adidas Football.
Manu Leroy, Director Marketing & Communication RBFA: "With our Come Together campaign, we strive to make the world a better place; a world where everyone feels at home, no matter of whom they are or what they believe. adidas and Tomorrowland share that ambition and our values, and we are very proud to make this positive and fun statement of love together."
The LOVE capsule collection is the first chapter of the collaboration and consists of a Terrex MYSHELTER jacket, hoodie, jersey inspired by past goalkeeping jerseys, buttoned festival shirt, short sleeve tee, women's long tight, short, swim short, cross-body bag, bucket hat, towel, and pair of adilettes. The products are a mix of a subtle off-white base with bespoke graphic print as well as more stand-out articles with the graphic print as key design feature. Most items feature a subtle pink label with the logos of adidas, RBFA and Tomorrowland. The jacket, hoodie and short sleeve tee also feature the LOVE sign-off. The bold graphic print is also used for the stand alone adidas and RBFA logos. The capsule collection is available on adidas.com, shop.rbfa.be, store.tomorrowland.com, and through selected adidas stores and retailers, from July 13 onwards. The capsule collection is also available at Tomorrowland 2022.
Come together and feel the LOVE!
Debby Wilmsen Press Coordinator & Spokeswoman, Tomorrowland
Jordy Van Overmeire PR Coordinator, Tomorrowland