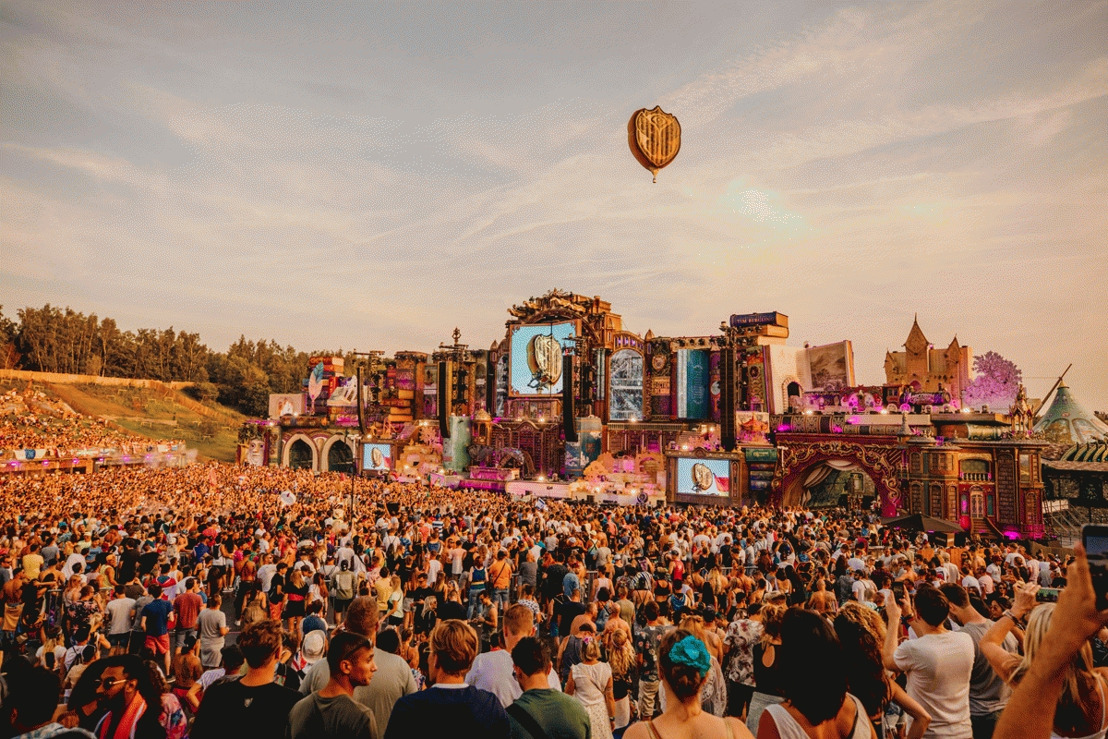 United Talent Agency and Janklow & Nesbit partner with Tomorrowland for fantasy fiction series
Premier literary agency Janklow & Nesbit to represent Tomorrowland in their first traditionally published work, an epic fantasy trilogy.
Wednesday, 22 June 2022 - Tomorrowland, known globally for their larger-than-life themed music festivals, are developing a series of fiction novels that further explore the fantastical Tomorrowland universe.
Paul Lucas of Janklow & Nesbit will represent Tomorrowland's fiction series, with Jason Richman of United Talent Agency looking after book-to-screen rights.
Agent Paul Lucas said:"Tomorrowland is recognised internationally for its worldbuilding and has managed to successfully knit that unique magic together with their core values of unity, hope, love, nature and health in an enchanting first novel of a trilogy. I believe the series will captivate both fans of Tomorrowland, as well as finding a new audience in fantasy readers."
UTA Partner & Co-Head of Media Rights Jason Richman said: "Tomorrowland has provided incredible experiences to festival-goers across the globe, and I am thrilled to partner with them to bring the energy and excitement of their festival and fantasy series to the screen."
Tomorrowland founder Michiel Beers added:"Every year Tomorrowland presents a new festival theme, which comes to life via a beautiful trailer, at the legendary Mainstage and throughout the festival grounds. As the stories of each theme cannot be expressed fully during the festival, we have dreamt for years of taking more time to develop them. Three years ago we set up our Fiction department, where with a passionate team we bring to life the magical worlds and storylines of the Tomorrowland festival in novel form.
We are excited to enter into a partnership with Paul Lucas and be adopted into his all-star lineup of talent. Paul represents work of the highest calibre and shares our affection for great fantasy stories, so we can't wait to take our first steps into publishing with him. We are delighted that Jason Richman will be taking the series' book-to-screen rights under his wings as he is well-acquainted with the Tomorrowland DNA and an expert in his field at UTA. He is the perfect person to introduce the Tomorrowland magic to the wonderful world of movies and tv. After building a legacy of the biggest festival, we aim to build a legacy of storytelling and we look forward to sharing our stories with the world."
About Janklow & Nesbit
​Janklow & Nesbit Associates was founded in 1989 by Morton L. Janklow & Lynn Nesbit. The agency represents the work of Danielle Steel, Anne Rice, Ted Chiang, Robert Caro, Jimmy Carter and many others. In addition to Tomorrowland, Paul Lucas represents R.A. Salvatore, Edward Ashton, Katherine Arden, Robert Baer and others.
About UTA
​UTA unites ideas, opportunities and talent. The company represents some of the world's most iconic, barrier-breaking artists, creators and changemakers—from actors, athletes and musicians to writers, gamers and digital influencers. One of the most influential companies in global entertainment, UTA's business spans talent representation, content production, as well as strategic advisory and marketing work with some of the world's biggest brands. UTA is headquartered in Los Angeles with offices in Atlanta, Chicago, Nashville, New York and London. More information can be found at unitedtalent.com.
About Tomorrowland
​Tomorrowland, first held in 2005, is one of the largest and most iconic music festivals in the world, located in Belgium. Organized and owned by the original founders, the brothers Beers. It takes place every summer and will stretch over 3 weekends in 2022, welcoming 600,000 People of Tomorrow from nearly every country in the world. Year after year, Tomorrowland sells out in minutes. Over the past 18 years, Tomorrowland has become a true global phenomenon that connects people from every corner of the world. Tomorrowland has evolved into a global entertainment brand and media powerhouse thanks to its numerous activities such as Tomorrowland Winter in the French Alps, the apparel & accessories label TML by Tomorrowland, One World Radio, the Tomorrowland Foundation, DJ & producer school the Tomorrowland Academy, record label Tomorrowland Music and Tomorrowland Fiction. The latter being a companywide priority to spread Tomorrowland's unique stories full of magic and passion to a global audience.
Debby Wilmsen Press Coordinator & Spokeswoman, Tomorrowland
Jordy Van Overmeire PR Coordinator, Tomorrowland