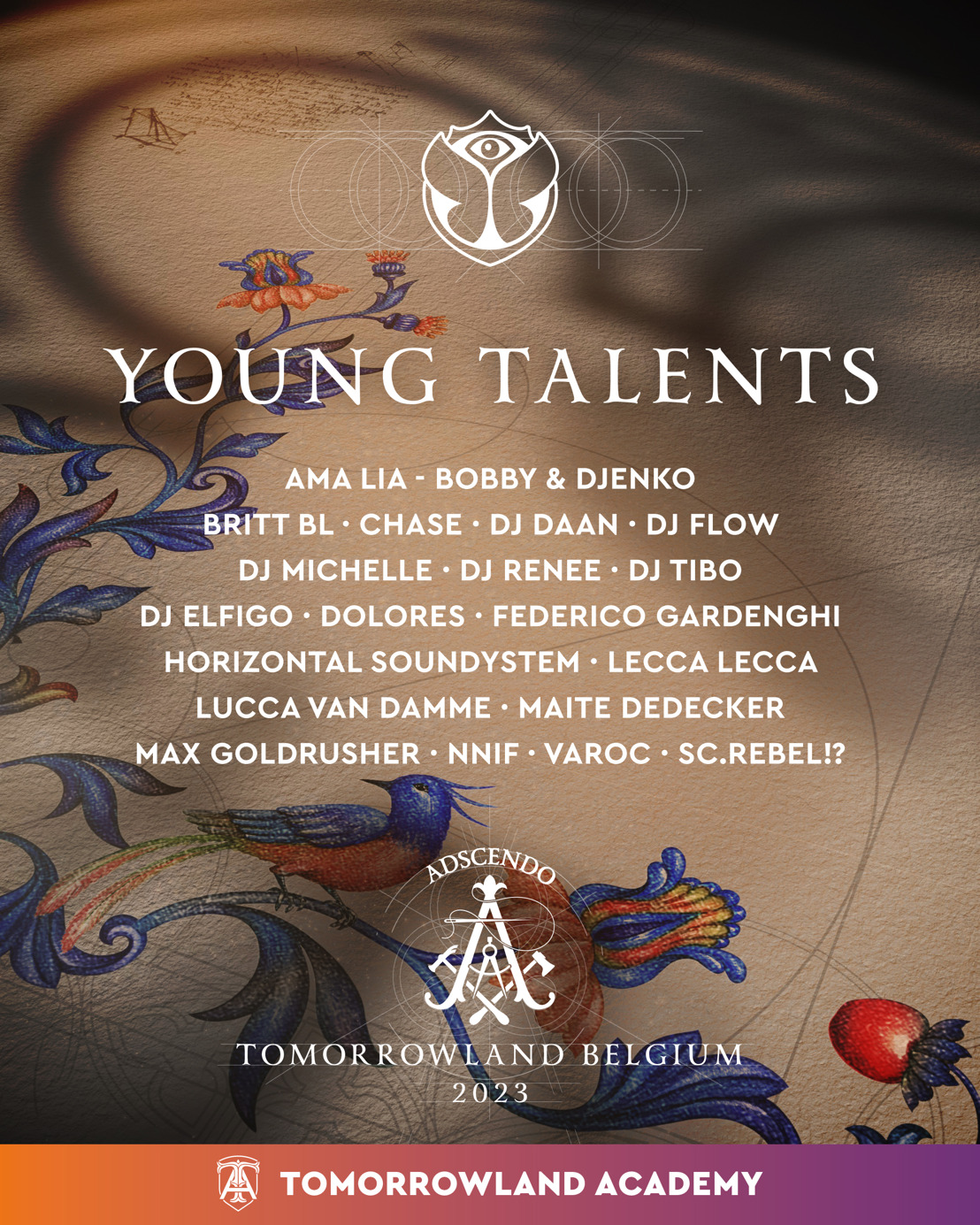 Tomorrowland's brand-new Rise stage will give a platform to young DJ talents
23 youngsters will get to perform at the Belgian festival in collaboration with the Tomorrowland Academy
Friday, 14 July 2023 - One more week before Tomorrowland kicks off! The iconic festival's 17th edition will be home to 16 different stages, including a couple of brand-new gems for the People of Tomorrow to discover. One of the newcomers: the Rise stage, nestled in green nature full of beautiful plants and summery vibes, will give a platform to young DJ talents to showcase their skills in collaboration with the Tomorrowland Academy.
Spread over the two festival weekends, 23 young talents, from 11 to 25 years old, will get the opportunity to perform on the new Rise stage, including youngsters from Belgium, the Netherlands, Spain, Italy, UAE and Azerbaijan: AMA LIA, Bobby & Djenko, Britt BL, CHASE (Senne Put & Charel), DJ Daan, DJ Elfigo, DJ FLOw, DJ Michelle, DJ Renee, DJ Tibo, Dolores, Federico Gardenghi, Horizontal Soundsystem, Lecca Lecca, Lucca van Damme, Maite Dedecker, Max Goldrusher, NNIF, Sc.Rebel?! and Varoc.
In collaboration with the Tomorrowland Academy, Tomorrowland's DJ & producer school which also organizes kids and adults bootcamps throughout the year as well as around the festival, Tomorrowland wants to inspire and empower talents from all corners of the globe to cultivate and enhance their innate musical and creative skills.
Follow the magic of Tomorrowland 2023 live on One World TV and One World Radio via tomorrowland.com and the Tomorrowland App.
Tomorrowland Belgium 2023 ​
​Weekend 1: Friday July 21 – Sunday July 23
​Weekend 2: Friday July 28 – Sunday July 30
​Boom, Belgium
​adscendo.tomorrowland.com
Debby Wilmsen Press Coordinator & Spokeswoman, Tomorrowland
Jordy Van Overmeire PR Coordinator, Tomorrowland