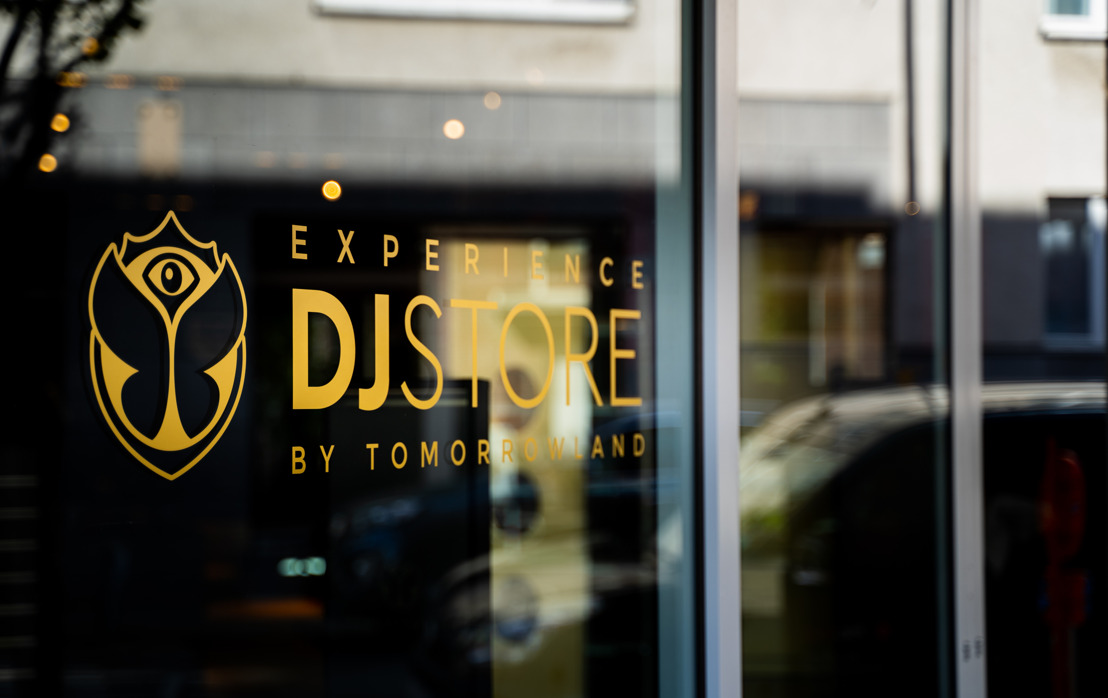 Tomorrowland is opening its own DJ & Experience Store in Antwerp
High-quality DJ & producer equipment, vinyl records, apparel & accessories and unique Tomorrowland tattoos
Wednesday, 5 May 2021 - Tomorrowland is opening the doors of its own store in the heart of Antwerp, Belgium on May 7! The Tomorrowland DJ & Experience Store is a brand-new experience store, made for DJs by DJs, offering a wide range of the latest high-quality DJ & producer equipment – from entry-level to high-end products – for any aspiring bedroom DJ or home-based producer, as well as the Tomorrowland Mainstage artists. In addition, visitors will also find all kinds of vinyl records, apparel, gadgets, and unique Tomorrowland tattoos – all in a magical Tomorrowland setting…
The new store features a stylish black interior with golden touches and a bunch of clear references to the popular Belgian festival. Professional DJs, producers, live performers and hobbyists will be at the right place for extensive expertise and tailor-made advice about mixing consoles, controllers, samplers, scratch mixers, turntables, effect machines, keyboards, sound systems, speakers, headphones and all kinds of accessories (cables, turntable needles, cases, slipmats, protective covers). Music fans will also find a selection of different official Tomorrowland compilations and the finest vinyl records from the greatest artists in electronic music, including Amelie Lens, Charlotte de Witte, Joris Voorn, Paul Kalkbrenner and many more.
Fans of Tomorrowland will also get a chance to make their love for their favorite festival last forever with a unique Tomorrowland tattoo. Visitors will be able to choose from several iconic and highly coveted tattoos that are normally only done at the festival grounds itself, including the Tomorrowland slogan and icon, a fairytale butterfly or bird and much more. People who are interested must first make an appointment via djstore.tomorrowland.com. Finally, the new store will also offer a great variety of iconic Tomorrowland t-shirts, hoodies, caps, sunglasses, jewelry and cool gadgets such as flags and keychains.
The Tomorrowland DJ & Experience Store is opening its doors on Friday May 7 and is open from Wednesday to Sunday (Wed 12:00-18:00, Thu and Fri 15:00-20:00, Sat 12:00-20:00 and Sun 12:00-18:00).
Adress: Kloosterstraat 90, 2000 Antwerp, Belgium
More info: djstore.tomorrowland.com