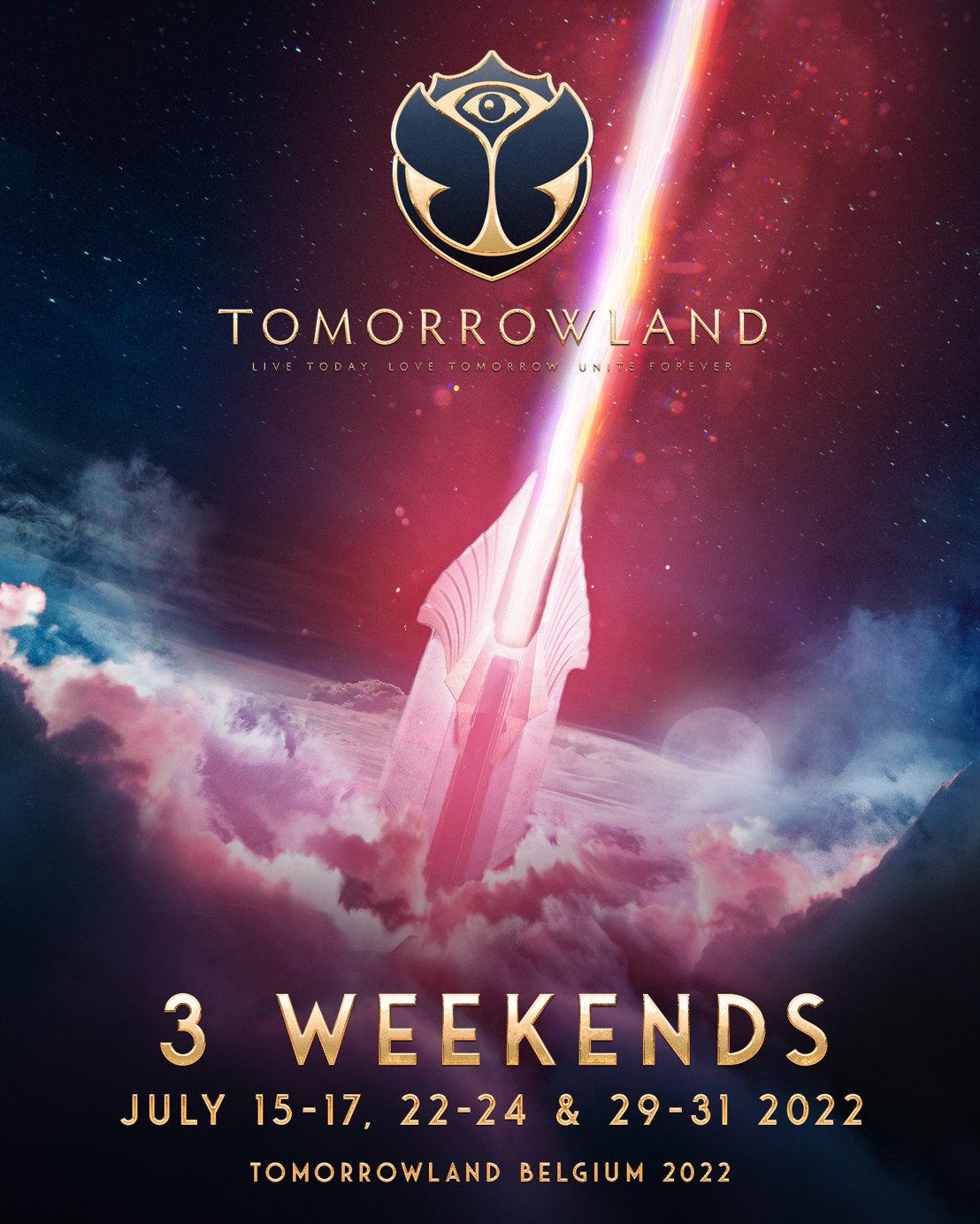 Tomorrowland annonce un troisième week-end de festival et précise les dates de vente des billets
Les préinscriptions commencent demain, toutes les informations sont dès à présent disponibles sur tomorrowland.com
Mardi 1 février 2022 - L'été 2022 promet d'être magique... Le domaine récréatif De Schorre accueillera le monde féerique de Tomorrowland pendant les deux derniers week-ends de juillet. Cette année comptera exceptionnellement un week-end de festival supplémentaire riche en magie, en décors de contes de fées et en musique de rêve. Dès le 2 février, chacun pourra se préenregistrer pour la vente des tickets. Les options, informations et prix des tickets (tickets pour la journée et le week-end et Global Journey Travel Packages) sont désormais disponibles sur tomorrowland.com. Toute personne souhaitant se procurer des tickets pour Tomorrowland 2022 doit se préinscrire via le compte Tomorrowland sur tomorrowland.com.
Organisée sur le thème « The Reflection of Love », la 16e édition de Tomorrowland aura lieu, cette année, du 15 au 17 juillet, du 22 au 24 juillet et du 29 au 31 juillet. Le programme des trois week-ends du festival sera annoncé prochainement. Tous les tickets achetés en 2020 seront transférés à Tomorrowland 2022. Grâce au troisième week-end supplémentaire, de nouveaux tickets seront disponibles.
Connectez-vous ou créez votre compte Tomorrowland personnel pour vous préinscrire et participer aux différents moments de vente de tickets. Les préinscriptions pour Tomorrowland 2022 débuteront le 2 février, à 15 h, sur tomorrowland.com. Les 20 premières personnes de chaque pays à se préinscrire auront la possibilité d'acheter 4 tickets pour Tomorrowland via un lien spécial d'accès à la Worldwide Ticket Sale.
Global Journey Travel Packages : la vente commence le 12 février, à 17 h
Prévente spéciale pour la Belgique : commence le 19 février, à 11 h
Prévente mondiale : commence le 19 février, à 17 h
Worldwide Ticket Sale : commence le 26 février, à 17 h
Tomorrowland 2022
Week-end 1 : vendredi 15 juillet - dimanche 17 juillet

Week-end 2 : vendredi 22 juillet - dimanche 24 juillet

Week-end 3 : vendredi 29 juillet - dimanche 31 juillet
Love will reflect again in 2022!
Debby Wilmsen Press Coordinator & Spokeswoman, Tomorrowland
Jordy Van Overmeire PR Coordinator, Tomorrowland