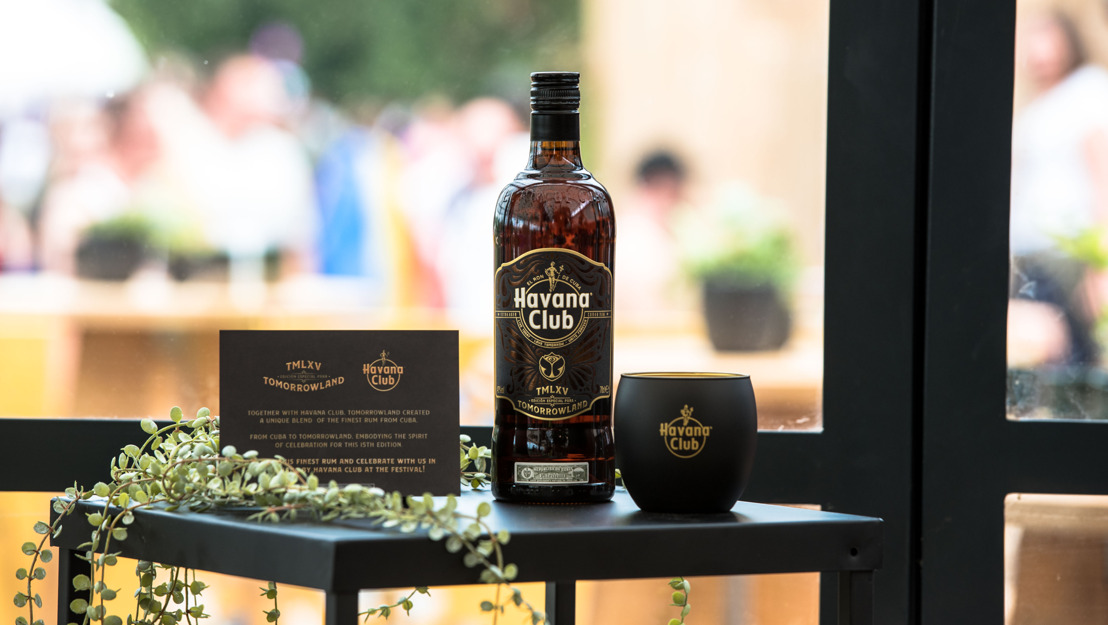 TML XV Havana Club – celebrating 15 years of Tomorrowland
12 years of ageing and just 2.000 bottles of this rare and exclusive limited-edition rum
Wednesday, 30 October 2019 - Together with Havana Club, Tomorrowland has unveiled a rare and exclusive limited-edition rum to celebrate 15 years of Tomorrowland – TML XV Havana Club. Tomorrowland and Havana Club, the only 100% authentic Cuban rum available globally, have created a unique blend of the finest rum from Cuba, embodying the spirit of celebration for the 15th anniversary of Tomorrowland – of which only 2.000 bottles have been made. The bases in TML XV Havana Club have been aged for a minimum of 12 years and up to 40 years in casks that are 60 years old. As part of the celebrations, the team behind MESA – the Tomorrowland restaurant based in Antwerp – has created a bespoke cocktail with a blend of TML XV Havana Club, Old Fashioned and Japanese cedar, that will be available exclusively at this culinary paradise. Buy TML XV Havana Club online for € 100; buy a special gift box edition with 2 limited edition glasses for € 145 here. Read more about TML XV Havana Club here.
A tribute to Havana
​Created by acclaimed Master of Cuban Rum, Asbel Morales, in collaboration with the creative minds behind Tomorrowland – one of the world's largest and most impressive music festivals – this new super-premium rum is a tribute to the unique, celebratory atmosphere of the festival and the vibrant energy from the streets of Havana.
12 years of ageing
​TML XV Havana Club has been crafted from a unique blend of the finest rums bases in Cuba, and each of these bases has been ageing for a minimum of 12 years, and up to 40 years, in casks that are 60 years old. The result is a rare, limited edition release of just 2.000 bottles that were first revealed at the Tomorrowland festival in July. The complex, dark rum can be enjoyed neat or with ice to highlight the richness of its flavours, including aromas of sweet tobacco, vanilla, butter toffee, caramelised tropical fruits, cinnamon and other dark spices.