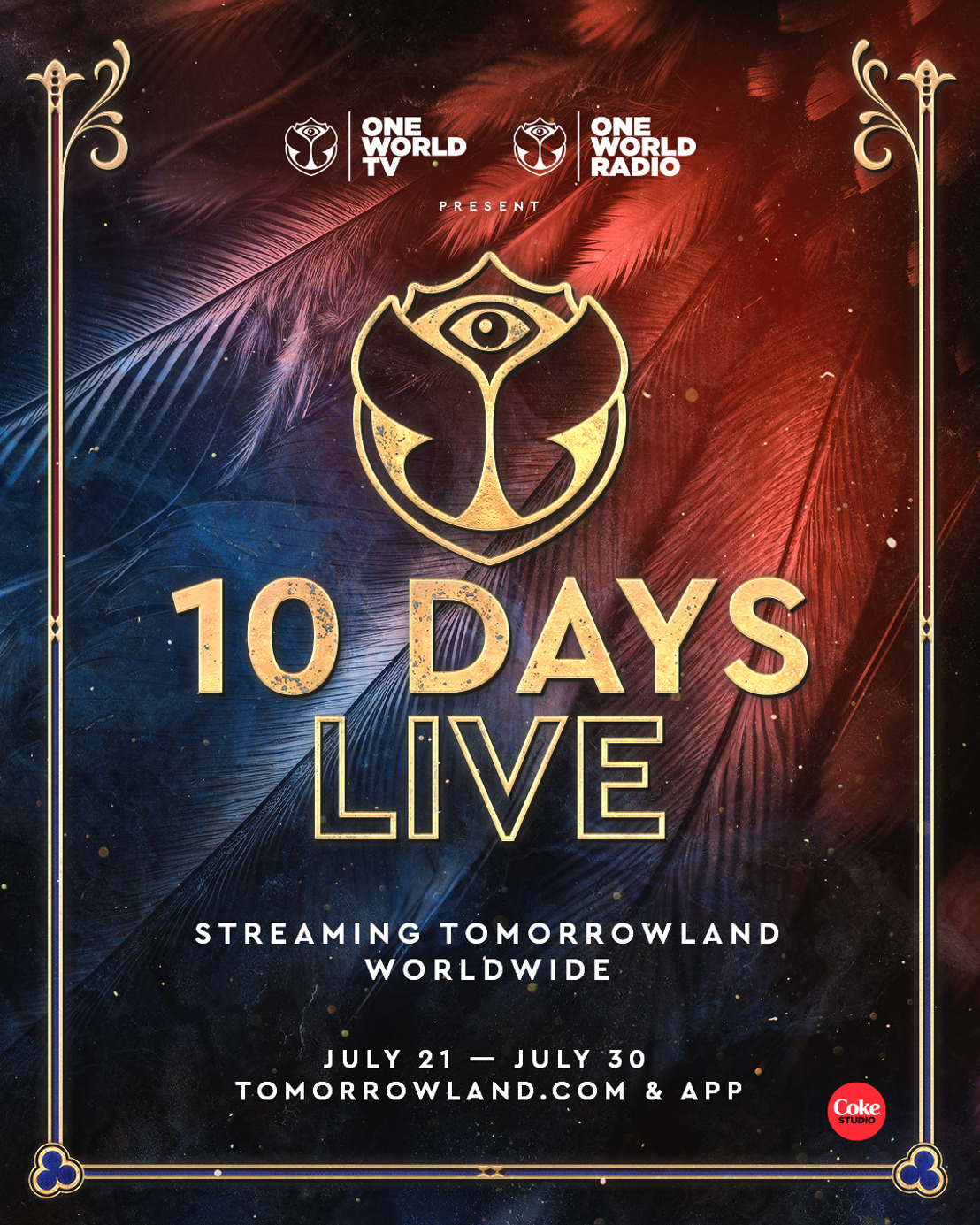 Don't miss a single moment of Tomorrowland
Follow the magic of Tomorrowland from your living room and experience the festival at home, a truly unique front-row experience
Wednesday, 5 July 2023 - Just over two weeks to go before Tomorrowland is back! The People of Tomorrow across the world won't have to miss a single moment of the iconic festival in Belgium this year thanks to One World TV and One World Radio. Music fans will be able to follow the magic of Tomorrowland via tomorrowland.com and the Tomorrowland App, broadcasting 10 days live from the unique scenery of De Schorre in Boom and pulling out all the stops to give the people at home a chance to enjoy the festival's 17th edition. Tomorrowland will be streaming in 4K, elevating the quality of the live broadcast to a whole new level and creating a truly immersive front-row visual experience.
During both festival weekends (July 21-23 & July 28-30), One World TV will be broadcasting live performances from this year's 'Adscendo' Mainstage as well as from the Freedom stage by some of the world's finest electronic artists like Afrojack, Alok, Amber Broos, Amelie Lens, Indira Paganotto, Nina Kraviz, Paul Kalkbrenner, Steve Angello, Timmy Trumpet and many more. In between the festival weekends (July 24-27), One World TV will be looking back at the previous weekend and counting down to the upcoming one with a mix of unique DJ sets from different stages, including the Mainstage, Freedom, Crystal Garden, Atmosphere, CORE and The Library.
Experience The Gathering exclusively on One World Radio, broadcasting live from Tomorrowland all weekend
​One World Radio, Tomorrowland's official radio station, will also be broadcasting live from the festival with hosts Adam K, Ben Malone and Justin Wilkes, giving listeners a unique front-row experience of Tomorrowland from their studio right in the middle of the festival grounds in De Schorre (accessible for festivalgoers). Kicking off with The Gathering at DreamVille on Thursday July 20 & July 27, One World Radio will be the only place where people can tune in to everything that's going on at Tomorrowland's one and only official opening party. One World Radio will be live from Tomorrowland every festival day between 12:00 CEST and 01:00 CEST, treating listeners to 13 hours of live sets every day from the different stages with many of Tomorrowland's renowned artists entering the studio non-stop and lots of other exciting stuff going on. Festivalgoers will also be able to record messages at the studio to share with the rest of the world.
Follow the magic of Tomorrowland 2023 live on One World TV and One World Radio via tomorrowland.com and the Tomorrowland App.
Tomorrowland Belgium 2023 ​
​Weekend 1: Friday July 21 – Sunday July 23
​Weekend 2: Friday July 28 – Sunday July 30
​Boom, Belgium
​adscendo.tomorrowland.com
Debby Wilmsen Press Coordinator & Spokeswoman, Tomorrowland
Jordy Van Overmeire PR Coordinator, Tomorrowland