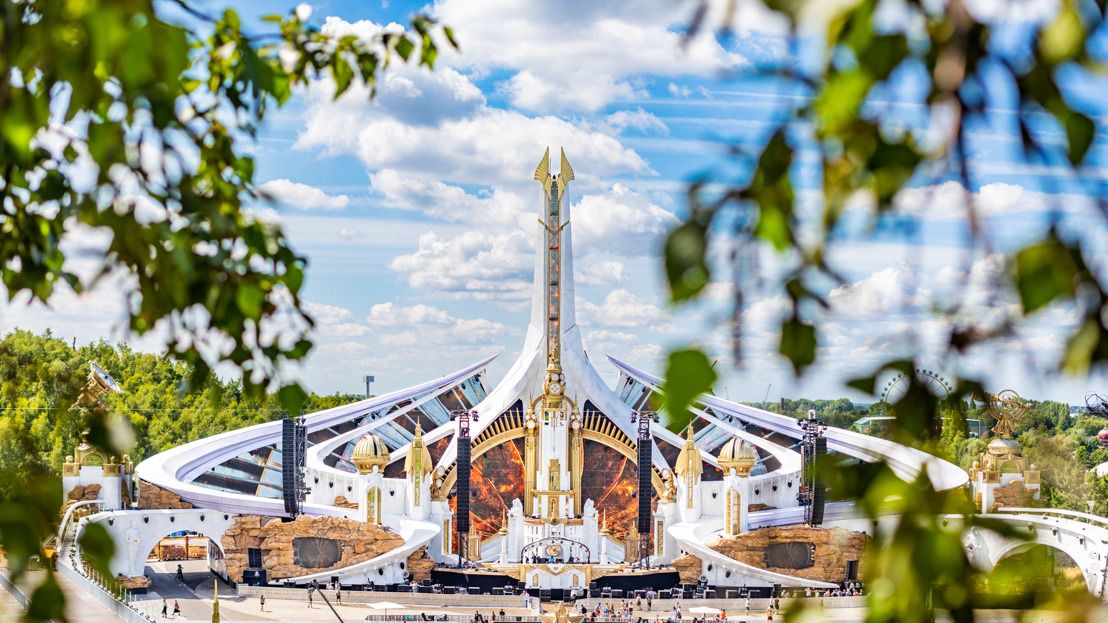 Discover the Tomorrowland 2022 'Reflection of Love' stage
Crafted with love, created with passion
Friday, 15 July 2022 - Tomorrowland is back! People of Tomorrow from all around the world have made it to the first day of the iconic Belgian festival, witnessing this year's fabulous 'The Reflection of Love' stage in all its glory for the very first time ever. The Tomorrowland 2022 Mainstage is 100% made from in-house décor, crafted with love, and created with passion. From idea to sketch to technical design, the creative team behind Tomorrowland has invented, drawn and brought the magical stage to life, while all separate elements have been crafted in the Tomorrowland Atelier.
The 16th edition of Tomorrowland revolves around 'The Reflection of Love', symbolizing the positive energy the festival stands for. An unexpected darkness fell over the People of Tomorrow but will now make way for a unique moment at the mesmerizing 'Reflection of Love' stage. During three weekends, the intense connection between the People of Tomorrow and the special union of positive energy across all borders will bring magic and a worldwide reflection of light to the festival grounds in Boom, Belgium, calling on all festivalgoers to spread the positivity and connection they experience at the festival around the globe.
The Tomorrowland 2022 'Reflection of Love' stage
100% locally crafted

53 meters high

270 meters wide

990 square meters of video tiles

1.273 lamps

214 speakers & subs

61 lasers

18 fountains

More than 100 performers
Prepare for 3 magnificent weekends and follow the magic of Tomorrowland via One World TV & One World Radio, streaming Tomorrowland worldwide live for 21 days from today until Thursday August 4 viatomorrowland.com and the Tomorrowland App. During the festival weekends, One World TV will feature 3 different channels, broadcasting live from this year's 'The Reflection of Love' Mainstage (channel 1), various Tomorrowland stages (channel 2) and the One World Radio studio (channel 3). People who couldn't make it to the 16th edition of the Belgian festival will be able to enjoy magnificent performances from the world's finest electronic artists – a truly unique front-row experience.
Follow the magic of Tomorrowland live from Friday July 15 till Thursday August 4 on tomorrowland.com and the Tomorrowland App.
Debby Wilmsen Press Coordinator & Spokeswoman, Tomorrowland
Jordy Van Overmeire PR Coordinator, Tomorrowland