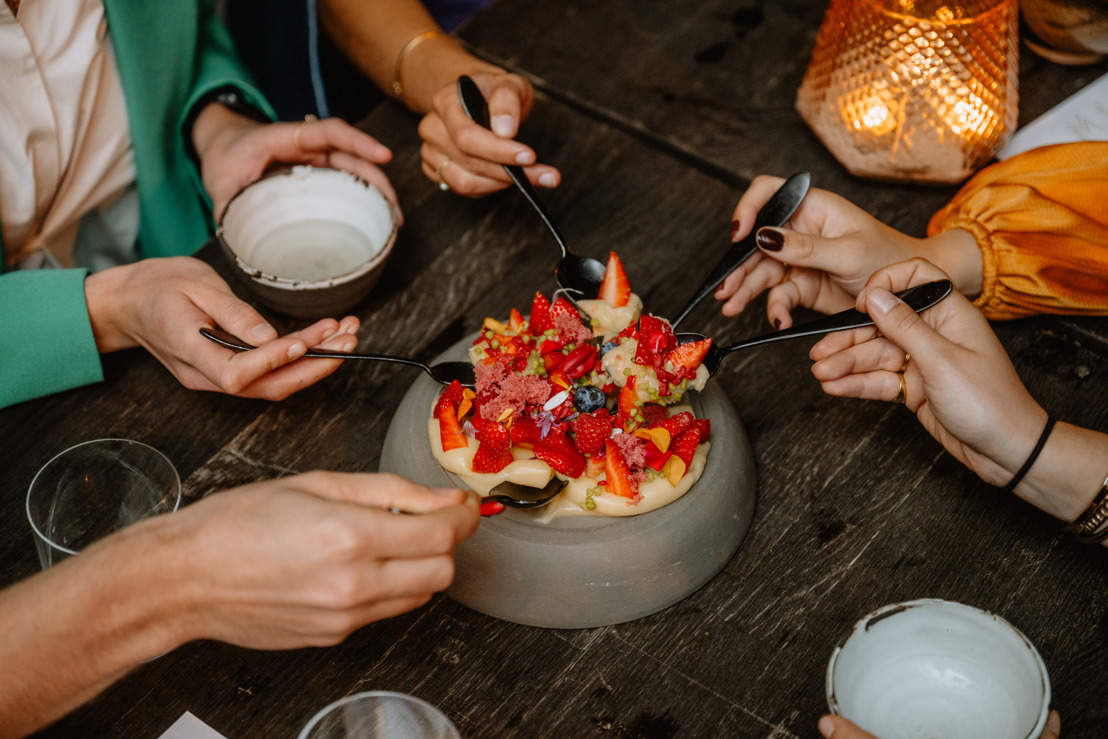 Chef Ton of Asia's Best Restaurant 2023 will be cooking at Tomorrowland next month
Flavors from all corners of the world and a selection of exquisite food experiences
Tuesday, 20 June 2023 - Just over a month to go before Tomorrowland returns to the unique and beautiful scenery of De Schorre in Belgium! Revolving around this year's theme 'Adscendo', Tomorrowland's 17th edition will once again deliver a top-notch food and dining experience to visitors from around the world during two weekends of magic. Chef Ton, the award-winning chef of Asia's Best Restaurant 2023 'Le Du', as well as Gaggan Anand, the world-renowned Indian-born celebrity chef and most awarded chef in Asia, will both be joining the iconic music festival to host their own food stand at Mesa Garden, the festival's go-to place to relax with food, drinks, and the ultimate summer vibes. Moreover, festivalgoers will be treated to a surprising taste discovery with a wide range of the finest flavors from all corners of the world and a selection of exquisite food experiences at the festival grounds.
Tomorrowland's 'Tastes of the World' cuisine offers the People of Tomorrow a surprising taste discovery at Tomorrowland, featuring 2 restaurants, 12 chefs, 38 food caterers, 3 mixologists, 14 cocktails and 4 mocktails. The festival brings together several of the culinary world's finest chefs and mixologists, including Gaggan Anand, Chef Ton, Shabnam Syed, The Wussler Family, Marcelo Ballardin, Eric Ivanidis, Roger van Damme, Bart De Pooter, Luc De Laet, Xavier Van Hecke and Toon De Bock who will be creating culinary magic, while the famed mixologists Matthias Giroud, Paul Morel and Elias Belmans will be making spectacular cocktails and mixers.
Asia's top chefs: Chef Ton and Gaggan Anand
​Chef Ton, the award-winning chef of Asia's Best Restaurant 2023 'Le Du', will be hosting his own food stand at Mesa Garden. Chef Thitid 'Ton' Tassanakajohn is the executive chef and owner of Bangkok's 1 Michelin star progressive Thai restaurant 'Le Du', as well as 'Baan', 'Nusara', 'Mayrai' and more. The culinary king of Asia has developed a passion for cooking after growing up on his mother's and grandmother's delicious home meals.
Gaggan Anand, culinary game changer and most awarded chef in Asia whose Bangkok restaurant ranked number 1 among Asia's 50 Best Restaurants a record four times, will be curating his own 'Ms. Maria & Mr. Singh' food stand at Mesa Garden. Blending home style Mexican and Indian cuisine where flavors and traditions are fused together, expect a culinary adventure that showcases the beautiful harmony that these two cuisines have.
Mesa – The Tomorrowland Restaurant
​Next month, the Mesa restaurant (originally based in the heart of Antwerp) is travelling to the festival grounds of Tomorrowland and inviting renowned chefs Marcelo Ballardin and Eric Ivanidis from DOOR73 in Ghent to create culinary magic together. Festivalgoers will be invited to go on a culinary food sharing journey around the globe, discovering fine food and delicious cocktails & drinks to share while enjoying spectacular views of the iconic Mainstage.
Brasa
​Brasa will serve the finest meat, fish and vegetarian dishes straight from the grill, on the terrace close to the Terra Solis stage, surrounded by water, open fires and cozy beats. Summer vibes at its best, together with Belgian chef Luc De Laet.
Brand-new food & drink stands
​Tomorrowland will feature a series of brand-new food & drink stands to experience this summer:
Israeli food by Antwerp-based Israeli deli Boker Tov
Korean fried chicken by Banh Mi
DreamVille Tea Ceremony (at DreamVille)
Fish & Chips by Jean sur Mer (at DreamVille)
Pita by RØK (at DreamVille)
Sushi & bento by RORU (at DreamVille)
Hangup yoghurt by Bergeijk Centraal (at DreamVille)
Brussels waffles by Gaufres & Waffles (at DreamVille)
Mesa Garden, the festival's go-to place to relax with food, drinks, and the ultimate summer vibes, will also offer new and delicious combinations for people to taste at different stands:
A food stand curated by Chef Ton, the award-winning chef of Asia's Best Restaurant 2023 'Le Du'
'Ms. Maria & Mr Singh': blending home style Mexican and Indian cuisine by the most awarded chef in Asia Gaggan Anand
Papillon Cocktail & Drinks Experience, an interactive experience in the world of cocktails, as well as hot & cold infusion drinks by renowned French mixologist Matthias Giroud (L'Alchimiste)
The best fish by Vis van A and Belgian chef Bart De Pooter
Pulled veal by Belgian chef Bart De Pooter
Mama Shabz's Pakistani cuisine on Detox Day
​Shabnam Syed, the female founder & owner and lady chef of the Pakistani street food restaurant Mama Shabz in Berlin, will be treating the People of Tomorrow during the Detox Day. Inspired by a cultural heritage renowned for its vibrant spices, flavours and colours, Mama Shabz celebrates traditional Pakistani cuisine in the truest sense and draws upon a multitude of food philosophies from Shabnam Syed's homeland.
Solo Vida
​The Solo Vida Bar at Mesa Garden will amaze visitors with Tomorrowland's own sparkling wine, a blend of magic co-created by the festival and the Spanish winery Vallformosa. Solo Vida is made with the finest quality grapes and cared for with love, making it perfect for celebrating life and sharing moments of happiness and joy. Designed by the creative minds of Tomorrowland, Solo Vida comes in a one-of-a-kind bottle – a true piece of art and an homage to the natural ingredients that are bottled inside. The traditional production process of Solo Vida is entirely manual – a true form of craftsmanship and authenticity, from harvest to labelling.
Tomorrowland Belgium 2023 ​
​Weekend 1: Friday July 21 – Sunday July 23
​Weekend 2: Friday July 28 – Sunday July 30
​Boom, Belgium
​adscendo.tomorrowland.com
Debby Wilmsen Press Coordinator & Spokeswoman, Tomorrowland
Jordy Van Overmeire PR Coordinator, Tomorrowland